Just thought I'd share pictures of Silver Sun's newest addition!
We're still trying to come up with some good names... nothing just seems to fit this little guy.
15 lbs, dark brown(?) with a rose gray and white head. Cutest little guy. Our herdsire's first cria! Healthy, strong, and started nursing as soon as he stood up!
Sleeeepy baby!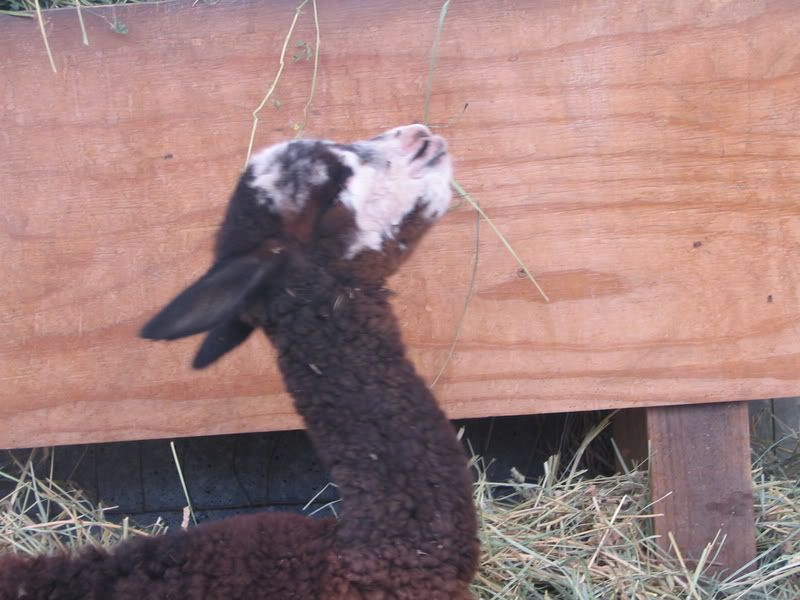 His half-aunt, Onyx, sniffing and getting to know him over the temp fencing.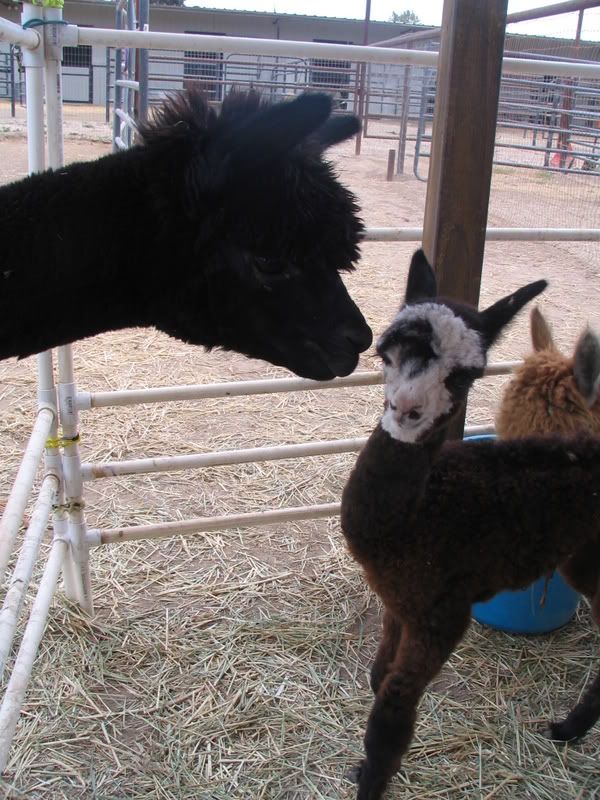 It was such a good day, we didn't even take as many pictures as we should have.
I'll try and get more tomorrow. :D